Deep Cleaning Your Garage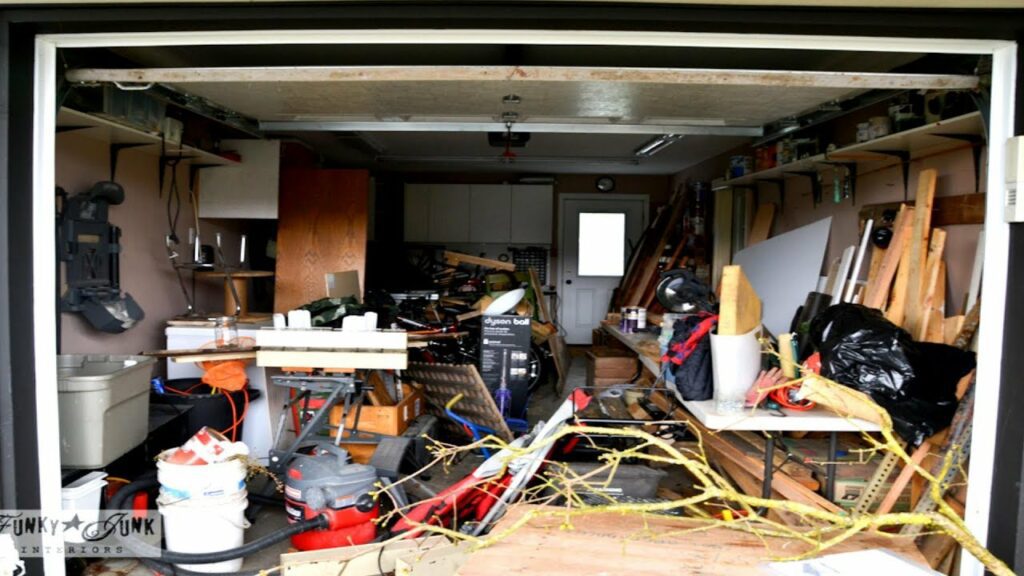 Our Friends at Smith Brothers Junk Removal wrote an awesome step-by-step guide on deep cleaning your garage. You can find the full article HERE. 
Your home, business, or apartment's garage can easily become your main space for storage, causing the garage to fill up quickly. A garage is typically used to store your car, especially during winter, along with tools and lawn equipment. Garages are a primary location for storing clothes, decorations, or miscellaneous items. Some may also store personal belongings such as newborn items, sports equipment, furniture, etc.
If you are ready to take back control of your garage and utilize its space with a cleaner and organized look, these steps will help you achieve this junk removal goal. We have prepared a step-by-step plan to help you remove any junk, clean out the mess, and reorganize your garage, giving you more space and efficiency when taking things in and out of the garage.
Step One: Set a Date
When it comes to cleaning out your garage, it is best to choose a day when the weather is nice and you have no other obligations to attend to. Depending on the amount of clutter in your garage, you want to make sure you have the time to focus on the task ahead. Choosing a day that the weather is nice will allow you to pull things out from your garage onto your driveway or yard. Then you won't have to worry about creating a mess inside your home or even possibly damaging your walls or belongings.
Step Two: Take Out the Junk
Now that the day has come, you can start pulling out and separating all your belongings. For example, you can place your lawn equipment in one area, tools in another, etc. This way, when you're reorganizing, you'll have a better idea of what fits where based off the amount of items you have per section. While you are pulling everything out from your garage, it is also the time to get rid of any junk. You may find lots of old junk that you have not used in a long time, doesn't work anymore, or that you have borrowed and should probably still return. Removing any junk is a great way to start creating more space within your garage.
Step Three: Standard Cleaning
After everything is pulled out from your garage and separated, it is time to start cleaning. The most efficient way to start is by starting from top to bottom. This way, while cleaning the ceiling, any debris will fall on the ground before being cleaned instead of after. Depending on how your ceiling may look, your best bet would be to use a broom or vacuum for removing any dust and cobwebs. Then, wipe down your walls and any shelves from highest to lowest. When that is done you can sweep, blow, or vacuum your garage floor.
Step Four: Deep Cleaning
Deep cleaning is helpful for removing any stains and odors that may cause rodents to visit your garage or bad smells lingering in the air. Gather any cleaning product you will need to tackle every part of your garage like window cleaner, surface cleaners, and bleach. Again, start from high to low so you'll only have to deep clean the ground once. Spray any windows, wipe down all surfaces, and scrub the ground. Make sure every area is dried off and cleaned before moving on to the next. Combine bleach and warm water to disinfect not only the floor, but also the garage door by scrubbing. Then rinse off the scrubbed bleach areas to wash away all dirt and germs. Use a power washer for tough and moldy areas.
To remove oil stains, which can create a slippery surface that can lead to a slip and fall as well as a discolored floor, pour dry laundry detergent over every oil stain and then scrub into the stains. Run water over the stained surfaces and restart steps until the oil stains are removed. Sawdust and cat litter also work as a scrubbing agent for oil stain removal.
Step Five: Repairs and Improvements
Your garage is now cleaner than it has ever been, right?! It is time to make any repairs and improvements. Fill in cracks and crevices with specially formulated epoxy that you can find at the nearest home improvement store. Applying a concrete sealant protects the garage floor from additional damage. Make sure the sealant dries fully before moving your possessions back into the garage. Put lubricant on the garage door tracks to ensure smooth opening and closing. Replace or add any new screws to loosen shelving, cabinets, or structure of your garage.
Step Six: Pre-Organization
Your garage is now clean and fixed from any further damages, but your garage is still empty. This is when you can now start planning and possibly adding additional features to your garage that will help you keep organized and clean. First, review all the items that will be going back into your garage. Are there any items that could go elsewhere like your shed, basement, or even junk? Separate those additional items or place them in the new area they can call home. Next, think about what items are left and where they will be going in your garage and if additional shelving or cabinets can be useful for storing those items. Shelves can be the most effective way to optimize the space in your garage. If so, now is the time to add those addition features. This will only help you stay organized for years to come. Mounting a pegboard in the garage is another great feature to have in your garage to keep all your tools organized and easy to find.
Step Seven: Final Adjustments
The home stretch. After adding additional features to your garage, you can start bringing back what is left to go in your garage. You want to be sure that your equipment, like your lawn mower, has easy access to go in and out from your garage without moving anything else in between. Place every item in a spot where it best makes sense with the flow of the garage like all tools in close vicinity of each other, or all sporting equipment together, to prevent you from having to walk all over your garage to find what you need. As you are placing your belongings back inside your garage, you may think of new features to add to the layout of your garage. Feel free to place items in a temporary place so when you are ready to add those additional features, you'll have the time and energy to do so.
We hope this step-by-step garage cleaning plan helps you with your next garage clean-out. For any current and future junk removal, you can book our cleaning and junk removal services through our website or by calling us at 1-855-297-8278.