When Junk Removal Becomes A Hoarding Cleanout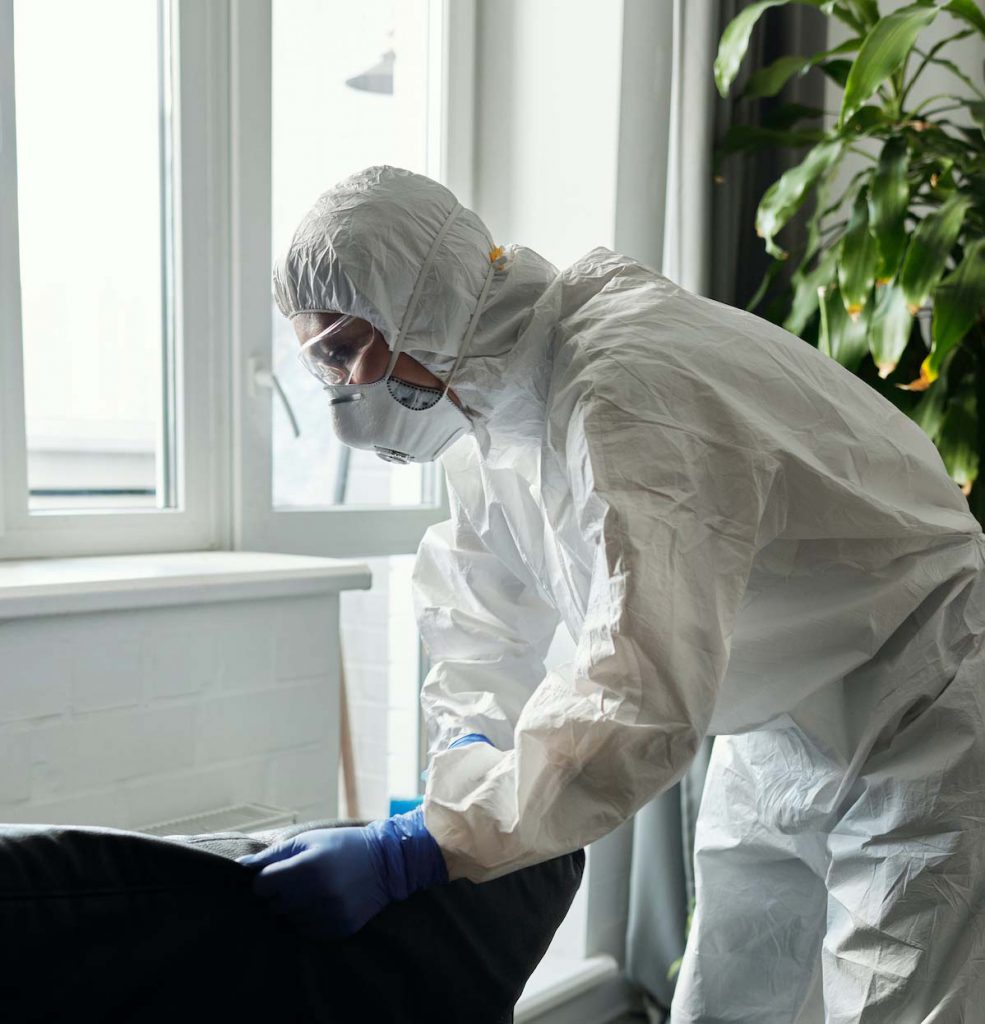 CleanStart Property Services serves everywhere from Squamish to Hope – we help our clients with single-item removals, to multiple day hoarding cleanouts. Our clients often wonder when junk removal becomes a hoarding cleanout. Our friends at Junk Kings wrote an awesome article on this exact topic. You can find the full article here: https://info.junk-king.com/when-junk-removal-becomes-a-hoarder-cleanout
Most everyone loves to fill their homes with things. And when it gets to be too much, junk removal is needed. But sometimes, it may be a sign of hoarding.
Hoarding disorder is a real and serious condition that afflicts close to six percent of Americans. And it is more destructive than most people realize.
Hoarding Disorder: Far More Than Being Disorganized and Cluttered
Many of us can recall seeing stories in the media about an unfortunate person, living alone, who was found deceased in their home under piles of newspapers or boxes. While this may strike some as the stuff of gossip tabloids that specialize in outrageous headlines, it is a tragic reality for many people.
An article from the Washington Post relates,
"Studies show that compulsive hoarding affects up to 6 percent of the population, or 19 million Americans, and it has been found to run in families. The rate is twice that of obsessive-compulsive disorder, the condition under which hoarding was listed until 2013 in the Diagnostic and Statistical Manual of Mental Disorders, the bible of the American Psychiatric Association."
Today the Association's latest version now categorizes hoarding disorder as a separate mental illness.
While the tendency to accumulate stuff is often rooted in our culture of over consumption and buying things, it's not the cause of hoarding. And, more recently, it has become a growing concern among social workers, psychologists, fire marshals and public-health officials.
Also, keep in mind that hoarding is quite different from merely living amid clutter, according to mental health experts. The good news for many of us is that you can have a messy house and even be a "pack rat" and not suffer from compulsive hoarding behavior.
The difference is one of degree and compulsion. Hoarding disorder causes issues and problems for the individual and can disrupt their emotional, physical, social, financial or legal well-being.
That being said, it is still possible for otherwise mentally and emotionally healthy individuals to let themselves get caught up in collecting, storing, and keeping far more things than they need or have room for.
The result can be a home that is now unsafe, difficult to keep clean, and that contributes to a long list of issues that come with overwhelming clutter and crowded living space.
For those folks, what might seem to them to be simply a matter of "getting rid of some stuff" can really be akin to a full house cleanout or, as we sometimes refer to it, a hoarder cleanout.
Got Junk? No Worries! One Call to Make It Disappear
One of the major distinctions between being simply overwhelmed with too much junk and clutter, and suffering from an actual mental condition of compulsive hoarding, is the ability to make the call to get rid of the junk.
The Washington Post story we referred to previously goes on to quote Michael Tompkins, a San Francisco psychologist and the author of "Digging Out: Helping Your Loved One Manage Clutter, Hoarding and Compulsive Acquiring."
"Unlike some other mental-health disorders, many people with hoarding do not seek treatment. They don't recognize the consequences of their condition or the fact that it affects other people in their apartment building and community."
The rest of us look around and realize we've got to get a handle on the clutter and get rid of the junk that's taking up so much space in our homes. In other words, we know when we need junk removal service.
Decluttering, of course, requires a bit more than simply calling in a junk hauling crew. 
Not everything is junk and not everything needs to go. So, a large amount of unstacking, sorting, separating, and categorizing needs to take place first. Some often difficult decisions must be made regarding what is going to stay and what needs to go. 
And with those things that are designated as "needs to go" items, a further decision should be made as to what can be gifted or donated, and what is truly only fit for the junk removal team. 
Not everyone is fully capable of making these decision or distinctions, no matter how mentally or emotionally healthy they are. Some folks are often gripped with a mild yet debilitating inability to "let go" of things or they are just deeply resistant to giving up any of their belongings.
But go it must and having a trusted friend or family member coming in to assist with the decluttering phase of the cleaning project can be incredibly helpful and liberating.
And because not everyone has a truck, or easy access to one, trying to take care of large amounts of junk removal can be a problem. When it's far too much stuff to go into the garbage bin then  you're going to need a better solution.
Or, as the man said in the famous movie, "You're gonna to need a bigger boat!"
The Thrill is Gone – When Too Much Stuff is Just Too Much
The truth is, if your piles of junk are too much for you to deal with then it's time to get rid of them. But no one needs to hurt themselves moving and lifting old, unwanted furniture, used mattresses, or large bags of unwanted household items.
And, depending on where you live and the time of year, trying to fulfill the role of a professional junk hauler can be quite difficult and problematic. 
Inclement weather and shorter days can make any kind of junk removal tasks miserable and even dangerous. If you live out in a somewhat remote rural area, getting to a waste transfer station – assuming you're even near any – or a local landfill can be a challenge. 
And as we already noted here, without a truck to load and transport your piles of junk items, the whole enterprise can become little more than just moving your clutter and junk from one space in your home to another. 
Whether you are decluttering your home, or maybe you're relocating your business, or even renovating a new home before you move in, junk removal services can help complete the cleaning phase of your project.
Many times, the biggest obstacle when trying to clear out space in your existing home (or office!) is figuring our how you're going to get rid of all the junk. You know – all the excess stuff that you neither want nor need, but also items that you don't know how to dispose of yourself.
Which is why we specialize in providing junk removal solutions.
After a simple call, our expert junk removal team will come to your home and pick up/haul off anything and everything you need removed.
The process is easy and our pricing is transparent and fair. Unlike many other junk removal companies, we charge by the amount of space your junk takes up in our truck, not by weight.
If you have questions about what we can do for you, give us a call at 1-855-297-8278 or you can book a free estimate here: https://cleanstartbc.ca/book-now