3 Ways to Beat Garage Clutter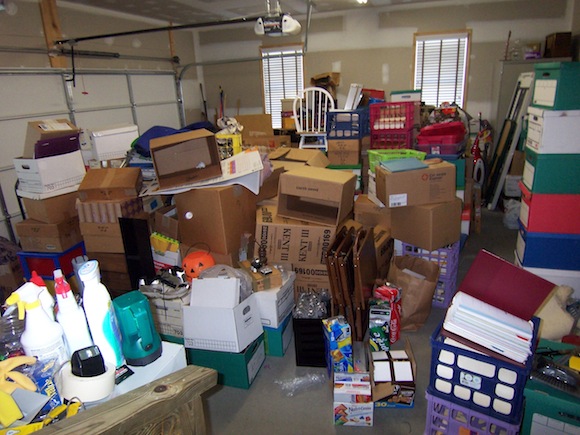 Our friends at McJunk wrote an awesome article on 3 ways to beat garage clutter, you can find the full HERE.
It's funny that garages were designed for cars, but they are used as storage units for extraneous stuff in many cases. Most people admit to not even being able to fit their car in the garage. But stop for a moment and imagine a space where you could park, work, enjoy hobbies, or set up a gym. The possibilities are endless.
After years of living in the same house, your garage can take on a lot of clutter. It becomes that black hole where things go and are never seen again. You tell yourself you'll get to it, but you don't know where to start every time you attempt to declutter. It can be overwhelming trying to figure out how to clean and organize an area with diverse belongings, but here are a few tips.
3 Ways to Beat Garage Clutter
Separate The Mess
The first step in organizing your clutter is to divide it up. You'll want to create several categories: what to keep, donate, sell, and throw away. The keep pile is always the easiest, but people have trouble with the other categories. For example, if something has sentimental value, that's fine, but some people think that about every item, which makes getting rid of things more difficult. In this case, ask someone objective to help sort through things.
You can donate tons of things to local charities (be sure to check what they do and do not accept as donations). If you'd rather see cash, set items aside for a garage sale, but if they don't sell, you need to have a plan B to get rid of them eventually. Do not put them back into your garage! Also, if you have any hazardous waste or chemicals (i.e., paint, insecticides, etc.), dispose of them carefully and lawfully.
Organize
When you've finally finished sorting through all your belongings and deciding which ones to keep, you'll need to organize them before putting them back in your garage. This isn't always a simple task and can take some time, so be patient with this process. Remember to label every storage box or container -you'll thank yourself later.
Maintain
Once you get your garage cleaned up, you'll want to keep it that way. It's much easier to maintain a tidy space than clean it again. A decluttered space is pleasing to the eye, and it reduces your stress when you're in your garage. In addition, you'll have more room for other activities. You do have the space. You need to declutter and prioritize it!
CleanStart Property Services
Are you decluttering your garage, attic, or basement? Do you need help with junk removal in the Lower Mainland of BC? CleanStart can help. Our team will sort items and recycle, donate or dispose of them for you. No job is too big or too small. Contact us at 1-855-297-8278 or book a free estimate through our website and see what we can do for you.