Can You Walk on Carpet after Steam Cleaning?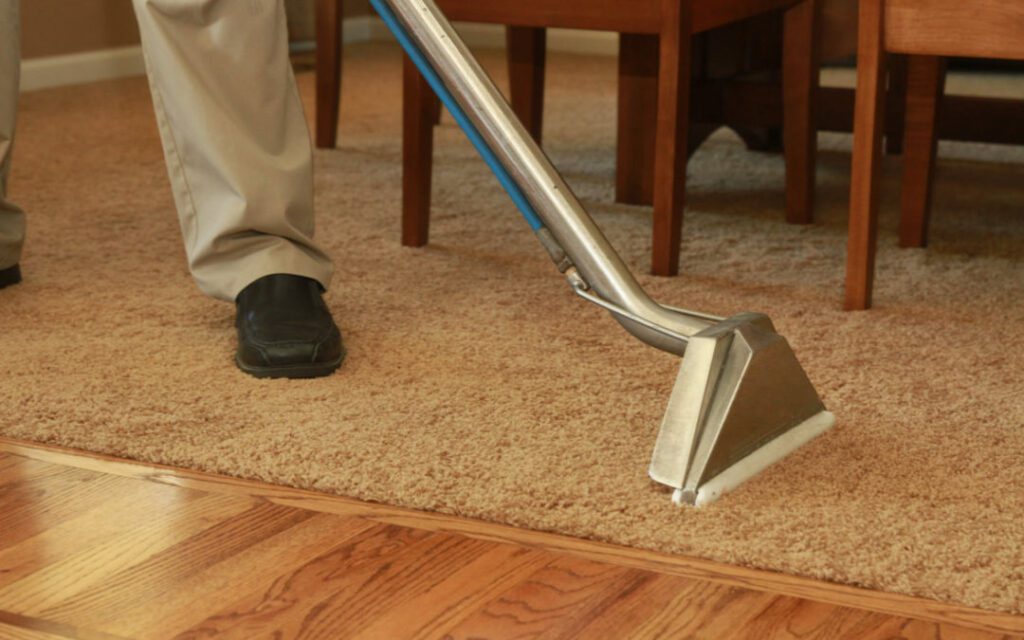 Our friends at Canada Clean Home wrote an awesome article answering the question, Can You Walk on Carpet after Steam Cleaning? You can find the full article HERE.
Carpet cleaning is a task that requires care and professionalism. If you want to clean your carpet appropriately, you need to use the right detergents and use the safest method of carpet cleaning. Steam cleaning is one of the favorite methods of carpet cleaning as it leaves your carpet clean and smelling fresh. It is essential to remove furniture to ensure that the carpet is cleaned thoroughly. The most important thing when it comes to carpet cleaning is that you need to hire the right carpet cleaner for excellent results.
Benefits of steam carpet cleaning
As mentioned above, steam cleaning is one of the best methods of cleaning carpets for homes and offices. It comes with a dozen benefits. One of the benefits is that steam cleaning uses an advanced technology that can get rid of dust, dirt, and stubborn stains on your carpet. Many carpet cleaning methods leave stains on your carpet, and that is not a good thing for your home or office. On top of that, steam cleaning uses safe and eco-friendly detergents. This makes sure that the carpet is not damaged by harsh chemicals that are used by other carpet cleaning methods. Also, the carpet smells fresh, and children and pets can play on it without any health hazard. Steam cleaning also gets rid of dust mites, fungi, bacteria, and other organisms that can cause allergy or even diseases.
Why do you need professionals for carpet steam cleaning?
It is always advisable to hire a top carpet cleaner if you want your carpet to be cleaned in the right way. A professional steam carpet cleaning company has the right equipment and personnel to do the cleaning. On top of that, professionals use eco-friendly, safe, and effective cleaning products that leave your carpet clean and in good shape. More so, professional steam cleaners will advise you on how to take care of your carpet after cleaning. Furthermore, carpet cleaning professionals will offer top services at friendly prices.
Can you walk on a carpet just after steam cleaning?
This question is asked by many people, and the answer is yes if it's a must. However, it is not advisable to walk on the carpet immediately after steam cleaning. You need to give it time to dry, but if it is urgent, you can just walk on it with clean feet. Remember you are supposed to give your carpet at least 4-5 hours to dry before you move in furniture or start walking on it.
CleanStart Property Services is excited to introduce carpet and upholstery cleaning services into its comprehensive service package. Book a free estimate through our website or by calling 1-855-297-8278.