Need to Tear Down Your Aging Wood Deck?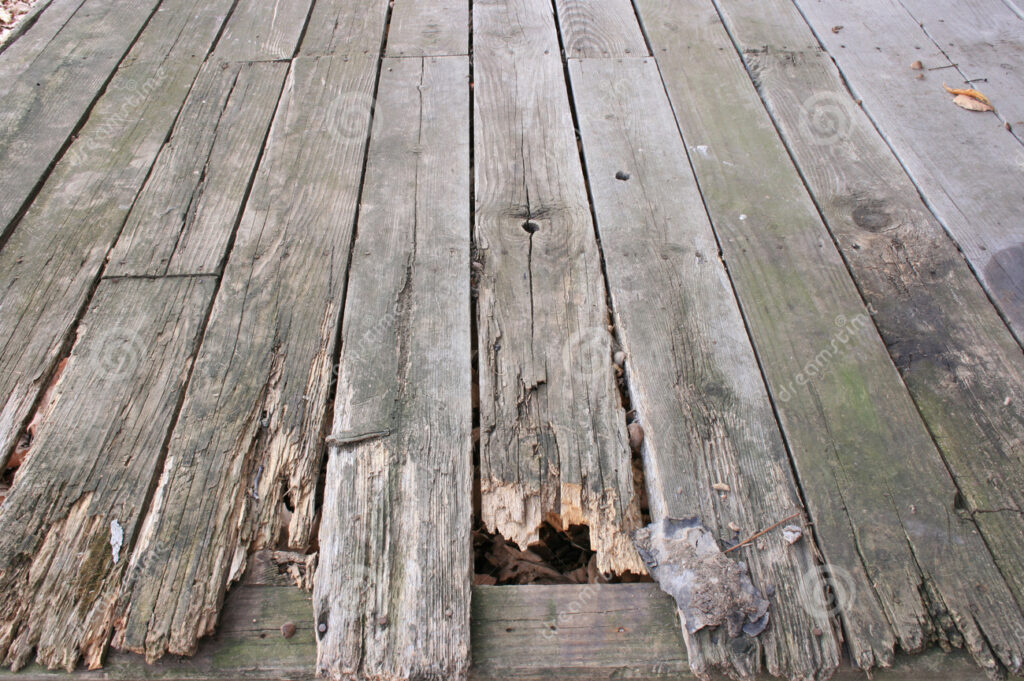 Our friends at Junk-Buddy wrote an awesome article answering the question "Need to Tear Down Your Aging Wood Deck?."
Need to Tear Down Your Aging Wood Deck?
Is your deck aging and starting to fall apart? Are you building a new deck or landscaping for your backyard? Do you need to understand how to tear down your old wooden deck and throw it away? A new deck addition to your backyard can be a great way to entertain family and friends.
A wooden deck can last for a long time, but if it hasn't been well-maintained, you're looking at an aging deck that needs to be torn down or replaced. Need to tear down your aging wood deck?
Signs Your Deck Needs to Be Torn Down
Here are some signs that your deck needs to be removed or replaced:
Loose boards
Are there loose boards in different locations on your deck? Look for cracked, loose, or rotten boards, and you'll need to inspect the frame underneath.
Fasteners popping
Over time, the deck boards will dry out from sunlight and start to splinter. Then, the nails and screws will pop up, and bolts can become loose.
Soft spots
Dark brown or green weak spots on your deck boards can be a sign of rot.
How to Demolish Your Wood Deck
A few things you should do before you start to tear down your aging deck are:
Prepare a budget.
Research local building code office for the permitting requirements.
Apply for any necessary permits.
Clear your deck off.
Put your patio furniture, grill, and other items in a temporary place.
Donate items you don't use or want any more to a local charity.
Hire a junk removal company to remove any broken items or dispose of them.
Deck Demolition Tools and Safety Equipment
Make sure you have the tools and safety gear needed to complete removing your deck. Everything you need should be available at your local hardware or home improvement store if you don't have them already.
Pry Bar
Screwdriver
Hammer
Drill
Sledgehammer
Reciprocating Saw
Shovel
Work Gloves
Protective Glasses
Closed-Toe Shoes
How to Demolish Your Deck
Use this method to breakdown your existing deck:
Remove any handrails either using a crowbar or use a drill to reverse the screws.
Pry off the deck boards one by one with a pry bar and claw hammer.
Collect the nails and screws in a container, so you don't have any loose items to step on.
Cut the deck frame away from your home using a saw.
Stack deck boards together in size off to the side.
Cut joists off using a sledgehammer.
Remove hanger boards.
Dig out concrete footings of the support posts.
Pull the Steps Apart by prying the treads up and remove the risers and posts.
Options for the Old Deck Boards
Once your deck is completely torn down, you'll be left with a lot of wood. There are quite a few options you have on what to do with your wood from upcycling to disposing of what's too beat up to reuse in another project.
Create DIY Picture or Art Frames
Use Them for Interior Trim Projects
Reuse the boards that are in good condition on your new deck or handrails
Rent a dumpster to get rid of them
Online Booking
We are a local professional junk pick-up service to provide amazing service and makes your life easier. We handle single-item furniture removal, haul away yard waste, and construction debris, and provide light demo work such as shed removal, carpet removal, hot tub removal, cabinet removal, playground removal, and bulk trash removal.
Book online today!
Select your two-hour arrival window.
Our junk removal specialist will arrive ready to work.
Free quote, we get started and haul away the junk!
Junk Removal
Friendly, uniformed gentlemen will come to you, do all the lifting for you, clean up and haul away your junk. It includes same day service, labor, post job sweep up, time saver, cost-effective, and dump fee.
We can help you. We will provide a free, no-obligation on-site estimate. When you call us, our friendly customer service can give you a rough estimate of prices based on your information you provide, but it's our truck team who will provide an accurate quote when they arrive. You can book online or call us at  1-855-297-8278. Sit back and relax while our truck team handles the hard work and hauls your junk away.