Six Life Events Where Junk Removal and Downsizing Help You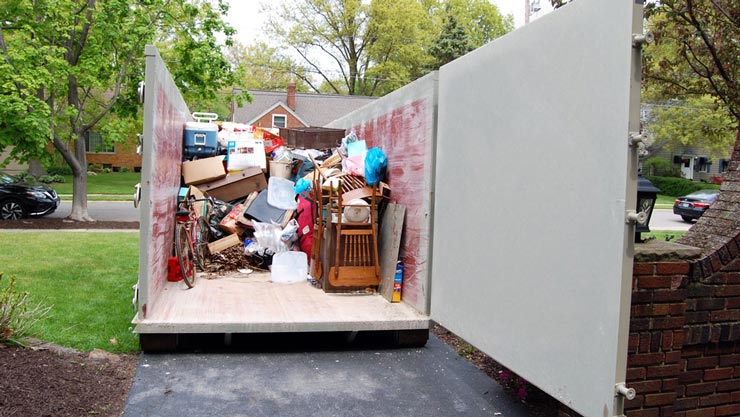 Our friends at Kloos Hauling & Demolition wrote an awesome article on Six Life Events Where Junk Removal and Downsizing Help You. You can find the full article HERE.
Life can be busy and messy, and it always hits you with the unexpected. There are so many different stages and seasons you go through. And with all that change comes a lot of stuff! We're just talking about physical "stuff" that you may or may not need in the next stage of your life. Here is our definitive list of six life events where junk removal services can help you sort out all the stuff you have.
Six Life Events Where Junk Removal and Downsizing Help You
1. Junk removal helps when moving into a new home or apartment
Whether you've purchased your first home or you're just moving to a new or more spacious apartment, you may find yourself with a lot of old furniture, clothes, even small appliances and other stuff you don't want to move – now is the perfect time to get rid of it. And with our junk hauling services, we can pick up all your unwanted stuff right from your door.
2. Junk removal helps when cleaning up after a DIY project
Got extra wooden boards, hardware, drywall and other supplies from a home renovation or DIY project? You can get it all hauled away by a Winnipeg junk removal company like Kloos Hauling & Demolition. As well, we specialize in residential demolition, which can help you get your next project started.
3. Downsizing belongings to stage your home for moving
When selling a home, it's a good idea to stage it for a quicker sale. The first step of this is usually going through your home and tossing stuff that you don't need, and that may detract from the beauty of your home or take up valuable showing space. This makes it easier to sell your home and streamlines the moving process when it's time to move to a new home.
 4. a baby into your new home (or getting rid of stuff as they grow)
Welcoming a child into this world? You may want to throw away potentially dangerous junk and other stuff and make room for the essential things that your baby will need as they grow.
Or, if you already have children, you may need to get rid of old toys, junk, and other stuff as they continue to grow.
5. Junk removal helps with throwing away things with painful memories after death or divorce
Getting rid of things with painful memories is often helpful after a serious life event like a death in the family, a break-up, or a divorce. Getting rid of the physical belongings attached to that chapter of life can help you to move into the next one.
6. Downsizing to a smaller home for retirement
Moving to a smaller home or assisted living community? Junk removal can help you get rid of all the stuff you've accumulated over the years that you don't need or don't have space for, so that it's easier to make your move.
Junk removal and downsizing for your life stage
As you can see, there are many times when you may need junk removal. As a family-owned business we know how hard it can be to get rid of "stuff" that you have held on to for so long. Whether it's finding the time to go through everything, or the physical labor of packing it up and hauling it away, we know just how hard it can be. That is why we offer residential downsizing services in addition to junk removal. Our expert teams can help you to sort through all the "stuff" and help you make room for new things and new memories, no matter what stage of life you may be in. Make the call today – 1-855-297-8278 – to get a free estimate for your downsizing and junk removal project.