Top 5 Questions to Ask When Hiring a Junk Removal Service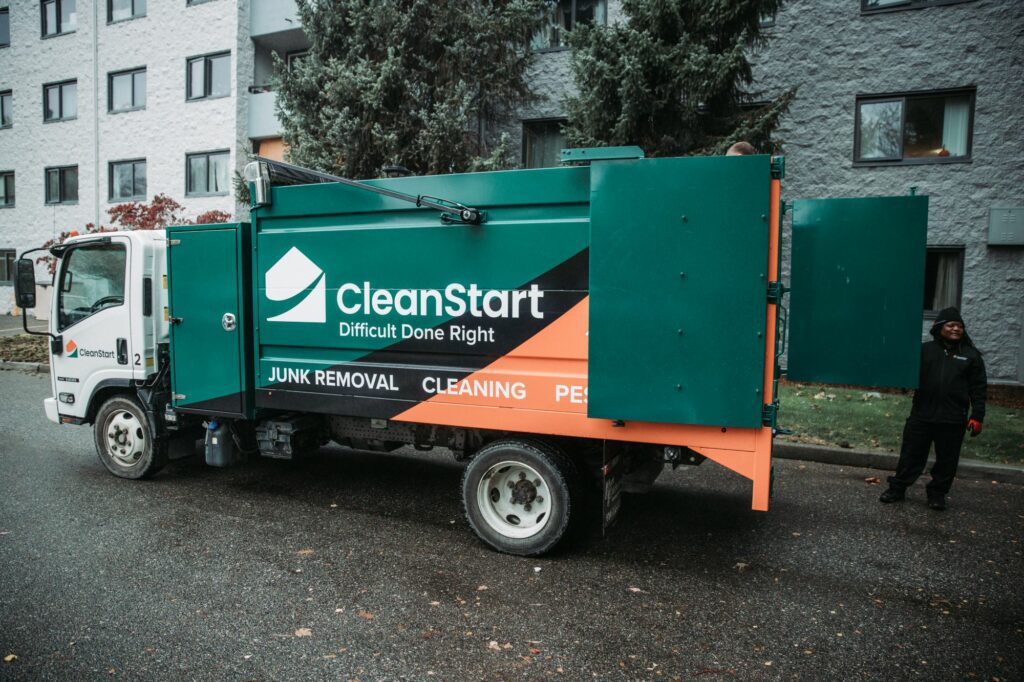 Our friends at Bee Junk Free wrote an awesome article on the top 5 questions to ask when hiring a junk removal service, you can find the full article HERE.
Are you looking for a safe and ethical way to dispose of waste from your residential or commercial premises? If you are, a trained junk remover is just the professional you need! These experts have the necessary knowledge, tools, and equipment to get rid of your waste and rubbish effortlessly. At the same time, they know how to get the job done with no damage to your property.
However, with the growing number of junk removal companies in Ontario, it can be challenging to find the right professionals for the job. There are many crucial factors you'll need to consider to make a definitive choice. Unfortunately, if you don't know what to look in a junk removal company, making a decision becomes a cumbersome task. To help you choose the right professionals for your needs, here's a list of the top five questions to ask when hiring a junk removal service.
1. Are they licensed to do what they do?
Before you choose a waste removal company, you need to ensure that it has the essential paperwork for the job. If it doesn't, you could experience problems with the authorities. CleanStart Property Services is licensed and approved by the Ministry of Ontario for proper removal, disposal, and recycling of items we pick up from our customers.
2. Are they insured?
The professionals you enlist must also have an insurance cover to protect them in case they get injured on your premises. You don't want to take chances with an uninsured company as it will cost you a great deal of money to compensate them in the event of accidents on your property. At CleanStart Property Services, we have commercial insurance on our trucks, full liability and property damage insurance, and our workers are covered by WSIB (Workplace Safety and Insurance Board).
3. Do they offer affordable prices?
Another aspect you need to consider when hiring a junk removal company is its service costs. When you choose CleanStart Property Services, our larger trucks and lower prices give you the best bang for your buck! We offer some of the most competitive rates in Ontario on our junk removal services, and are willing to customize our services according to your needs.
4. Are their employees professionals?
To gauge a company's level of professionalism, you must know how they behave with their clients. Pay attention to the conversations you have with them and note if they are respectful and flexible. Simultaneously, ask them how they will maintain efficiency while working with you. At CleanStart Property Services, our employees are polite, courteous, uniformed workers that show up at your door on time. Our trucks are clean and professionally lettered up, and proper invoices and payment options are made available to you, as our valued customers.
5. What do they do with the items they remove?
It is your civic responsibility to ethically dispose of the waste you create. If you choose a junk removal company to discard your old mattress, furniture, and other belongings, you need to know what they will do to your dated and worn possessions. This may be a surprise, but some of our competitors dump the waste that they remove into landfills, which is unfair to the planet, and unethical. At CleanStart Property Services, we believe strongly in donating to local charities and recycling as much as possible. The less we have to dump directly into landfills, the better it is for our environment.
If you're looking for an ethical junk removal company in the Lower Mainland of BC, reach out to CleanStart Property Services. We are a locally owned and operated junk removal business. Our services are available for your junk removal needs at home and in the office. Our staff is courteous, kind, and trained to deliver 100% satisfaction. Moreover, our trucks are larger than normal, which means we can dispose of more junk in a single trip, thereby saving you more time and money.
To learn more about the services we offer, please click here. To get in touch with us, please click here.