Top 5 Tips to De-Clutter Your Home this Summer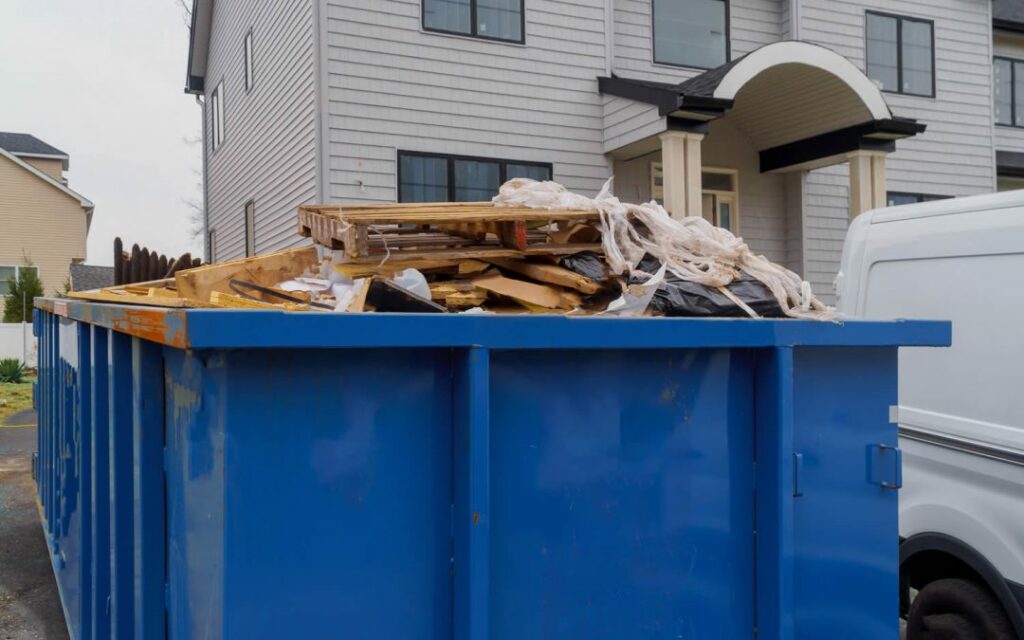 Our friends at Junk Gator wrote an article on the "Top 5 Tips to De-Clutter Your Home this Summer". You can find the full article HERE.
Top 5 Tips to De-Clutter Your Home this Summer
Summer can be a great time to tidy up your home a little and to get rid of some of the clutter sitting around. Maybe the weather's warm enough and you're looking for those pool noodles and floaters for the kids under a stack of junk in your garage; or you're ready to pull out that patio furniture for some quality outdoor BBQ'ing, except that barbecue grill is stashed away behind a mountain of boxes of random junk.
If you're going to be rummaging through some of your clutter, perhaps now's a good time to think about lightening that load a little and kicking some useless junk to the curb. Below are some top tips to de-clutter your home this summer:
1. Make a list, check it twice
The first step to tackling a home de-cluttering job is to plan in advance, especially if you've got a lot of junk to sort out. Make a list and check it twice, but don't worry, nobody's checking if you've been naughty or nice – what matters is that your list is simple and effective and that it helps you plan how to get the job done.
You don't need to be too detailed about every single item of junk. Instead, list out all of the key rooms in the house that you want to de-clutter and make a little note of when you intend to clear it out and perhaps how.
Think of SMART goals when you make your list, since it's a good way to keep up self-discipline. Below is an example of a SMART list for house de-cluttering (and an explanation of the acronym, in case you didn't already know!):
Specific: what do you need to do? E.g. "I need to de-clutter my garage."
Measurable: how much do you need to do? E.g. "I need to clear out old garden furniture and some boxes of assorted junk from the garage. About a half-truckload in all."
Achievable: is the job reasonable to achieve? E.g. "I can do most of the job alone" vs "I definitely need to call a junk hauler to get it done quickly."
Relevant: do you have all of the resources needed to get the job done? E.g. "I might need my spouse's help to move the patio table, but the rest I can do alone."
Time-bound: when do you intend to finish the job? E.g. "I can load up all the junk in my trailer next Saturday."
2. Tackle junk room by room
In business, management by objectives is a strategy to break down a project into smaller, more manageable 'pieces' or objectives. Looking at a cluttered up garage with no clue how or where to start can be unsettling, but keep in mind that Rome wasn't built in a day and you shouldn't stress out if you can't clear out your entire home in a day, all by yourself.
If you're dealing with multiple rooms, or one big and very cluttered room, tackle things in pieces and take regular breaks, especially if you're moving around heavy or bulky items. Ask for help if needed, and never attempt to move anything too heavy alone (and especially don't lift with your back).
Going gradually allows you to make steady progress and it gives you a sense of accomplishment when the job's done.
3. Keep it? Toss it? Give it away?
One big tip that a lot of people swear by is to sort out all of the junk in your home into different categories. There's no need to go wild with "maybe I'll need this in a year or two" type of categories; instead, keep it simple, silly (KISS). Separate everything into three piles:
Keep it: everything you're absolutely sure you want to keep.
Toss it: if it's useless junk and nobody in your family or friend circle can use it, it's probably junk, so put it in the 'toss it' pile.
Give it away: things you no longer use but could possibly give away for free to friends or family should go in this pile. If you can donate it to a charity, put it in this pile.
If you do things this way, you're getting rid of any 'maybe' categories and forcing yourself to make choices over all of your belongings – junk or not junk. If you're really not sure, keep it. If you're sure it's junk, toss it or give it away. Item by item, you can go through your entire home this way and have everything ready to go when it comes time for disposal.
4. Donate to charities
Americans throw away an awful lot of junk. Did you know that the average American throws away an average of around 5 pounds of waste every single day? A lot of junk in our homes is perhaps useless to us, but it can definitely find a welcome new home for those truly in need.
Charitable organizations such as the Salvation Army often accept old junk from homes (and they'll often pick it up from the curb for free, too), like old furniture and appliances, electronics, and many other items.
Giving away to a charity all of the things from your 'give it away' pile in the above point is a sensible and generous thing to do, but it's also good for your wallet. By donating junk to charities, you're often getting free junk removal from your property while also reducing waste that would otherwise end up in a landfill.
5. Hire a local junk hauler
Sometimes summertime is best enjoyed with a nice cold glass of sweet tea (or your beverage of choice) and spending quality time with loved ones by the BBQ, swimming pool, or whatever else tickles your fancy. The last thing you probably want to do is rummage through your attic or garage, sorting out junk and hauling it off to a landfill (especially in the summer heat).
For small junk disposal and house de-cluttering jobs, you can sometimes do the job yourself. For just about everything else, one of the best ways to get that junk gone is by calling a junk removal business near you.
Junk haulers don't have to cost an arm and a leg for their services, especially if you're looking for a genuine local small business operating in your town or city. Contact CleanStart Property Services.
Affordable junk removal near you with CleanStart
To book junk removal, cleaning, pest control, and carpet and upholstery cleaning services, click HERE.