Top Tips For Couch Cleaning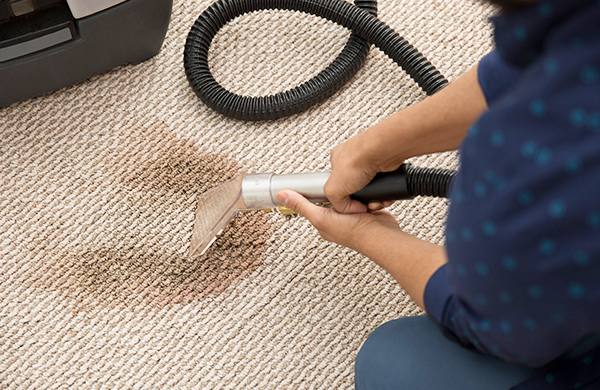 Our friends at Black Gold Carpet Cleaning wrote an article on the top tips for carpet cleaning, you can find the full article HERE.
Over the past twelve months or so, your couch has probably had the workout of it's life! With all of us spending more time at home, it makes sense that your soft furnishings are in high use. I imagine that other than your bed, your couch probably is the most well used piece of furniture in your home. Think about all those Netflix binges, lazy Sunday brunches, kids homework sessions, pet naps, nana naps….time to spruce it up and show your couch some overdue care. These are my top tips for couch cleaning, fabric sofa cleaning, lounge cleaning in fact, all of your soft furniture cleaning.
Upholstery Steam Cleaning – what method do you use for couch cleaning?
To effectively clean your furniture, we use hot water extraction (steam cleaning) for upholstery cleaning.  Over the years we have found this to be the best method for deep cleaning and removing dirt and stains from fabrics. Steam couch cleaning involves a pre spray treatment (non toxic of course!), followed by a light brush agitation and a little bit of dwell time to allow the cleaning process to loosen all of the built up dirt.  If there are stains, they are also pre treated at this time with the appropriate stain remover.
Next step is to rinse and extract.  Our steam cleaning equipment releases hot water and steam at the appropriate pressure for your couch.  This is important as you do not want to over wet the couch and saturate the cushions. Too much moisture will result in long drying times and the possibility of mould growth. The extraction takes place at the same time, so that hot water is introduced then extracted along with the cleaning solutions, dirt, germs and bacteria.  Our equipment is designed to extract the maximum amount of moisture so that your couch is left damp and not saturated.
Top Tip for Couch Cleaning: Upholstery should be cleaned at least once or twice a year by a professional couch cleaner.  The best way to maintain your couch between cleaning, is to regularly vacuum the dry soils (at least once a week) as dirt and dust left in contact with the fibres can cause premature wear and tear.
Fabric Type – Check your care label before couch cleaning
Not all couches can be steam cleaned.  It is very important to always check the care label on your upholstery before attempting any cleaning.
The care label can usually be found under the seat cushions on the couch frame or underneath the couch.  Sometimes they are attached to the cushions.  There may even be more than one care label.
Most care labels have cleaning codes such as ;
"W" – Water-based cleaner only, this includes steam cleaning. This symbol does not mean the fabric is washing-machine safe.
"S" – Means dry-clean only. It is safe to spot-clean the fabric with cleaning solvents to avoid stains and dirt buildup.
"S/W" – You can use water-based and/or solvent-based cleaners for spot-cleaning stains. However for a deeper clean- professionally dry-clean only.
"WASH" – You can wash the fabric in a washing machine – cold water/delicate setting. Air-dry or tumble dry on a low heat setting.
"X" – The item can only be cleaned with a vacuum cleaner
Top Tip: Generally the upholstery manufacturer will clearly indicate on the label if the item should be professionally steam cleaned or if it is dry clean only.  You should always follow the advice on the label or you may cause permanent damage to your upholstery and void your warranty.
Stain Removal – Can couch cleaning remove stains?
The most common stains we encounter when couch cleaning, are food and drink stains as well as water marks (usually from spot cleaning attempts).  The good news is that most of these food based stains and water marks can be successfully removed by a professional couch cleaner.  Often steam cleaning is all that is required to remove common stains.
Sometimes we may need to use an specialised stain treatment for tough stains like red wine, coffee, tea, orange juice, tomato, etc. Most food and drink stains are water based and respond well to an acid based treatment. However stains such as paint, nail polish, grease, oil, texta colour or pen may require a dry solvent based stain treatment.
As with all stain removal, there is the risk of permanent damage if you attempt to remove stains yourself without consulting a professional first. Often when you attempt to remove stains yourself, you can use too much water and you end up with water marks where the stains previously were. You should always spot test fabric somewhere inconspicuous before trying to remove stains.
I recommend that you consult with a professional upholstery/couch cleaner before attempting any tricky stain removal yourself. We are available to consult with you over the phone or via email if you have any questions regarding couch cleaning, cleaning services and stain removal. For Pet Stains please consult this guide: Pet Stains On Carpet & Upholstery.
Top tip: (another than calling us!) would be, to always attend to spills from food or drinks immediately.  Gently blot with a clean cloth to remove as much of the spill as possible and if there is any coloured stain remaining, lightly mist a solution of on part white vinegar to 3 parts water and dry gently using a blotting action with a clean dry cloth (do not rub).  If there is still a stain left behind call us for advice! This method is only suitable for fabrics which are not dry clean only. Always test on an inconspicuous area of the couch first.
Drying Time – How long will it take my couch to dry?
Generally we give a drying window of 3-5 hours for upholstery, however it does depend on the type of fabric and the ventilation.  Natural fibres such as wool and cotton usually take a bit longer to dry than synthetics or blends.
It is important to ensure good airflow through cross ventilation after couch cleaning. This may mean just leaving the windows open on a nice warm day and directing a fan at the couch or having the heating on and the windows slightly open in the cooler months.
Top Tip: You should never get your couch cleaned and then lock up the house completely, as there is a chance that without good ventilation, the fabric will take a long time to dry and this can encourage mould growth. Always ensure good ventilation after cleaning!
Fabric Protection – what is it and how does it work?
A product, commonly referred to as Scotchguard, is the brand name of a popular type of fabric protection. This type of treatment can usually be  applied to all types of fabrics including wool, cotton, nylon and microfibre, however it is water based and therefore not suitable for finished leather or dry clean only fabrics.
Fabric protection is sprayed in a light mist over cleaned upholstery and leaves an invisible repellent coating on the fibres.  This coating encourages liquid to pool on the surface of the fibres, rather than penetrating straight into the couch.  This will buy you some time to grab a cloth and mop up the spill before it soaks in.
Fabric protection will not stop your couch getting dirty over time, however it will help prevent liquids from staining the fabric permanently. Upholstery will still need to be cleaned and the fabric protection reapplied afterwards. This treatment is charged per seat and is an additional cost.
Top Tip: Be careful not to fall into the trap of using cheap, inferior brands from the supermarket. These fabric protection products in a can, will not give you the same level of protection as the product that a professional carpet cleaner uses. You will end up needing far more applications in the long run to give the same protection as one treatment from a professional.
To book an estimate (free of charge) contact CleanStart Property Services today!