Why Professional Junk Removal Is Important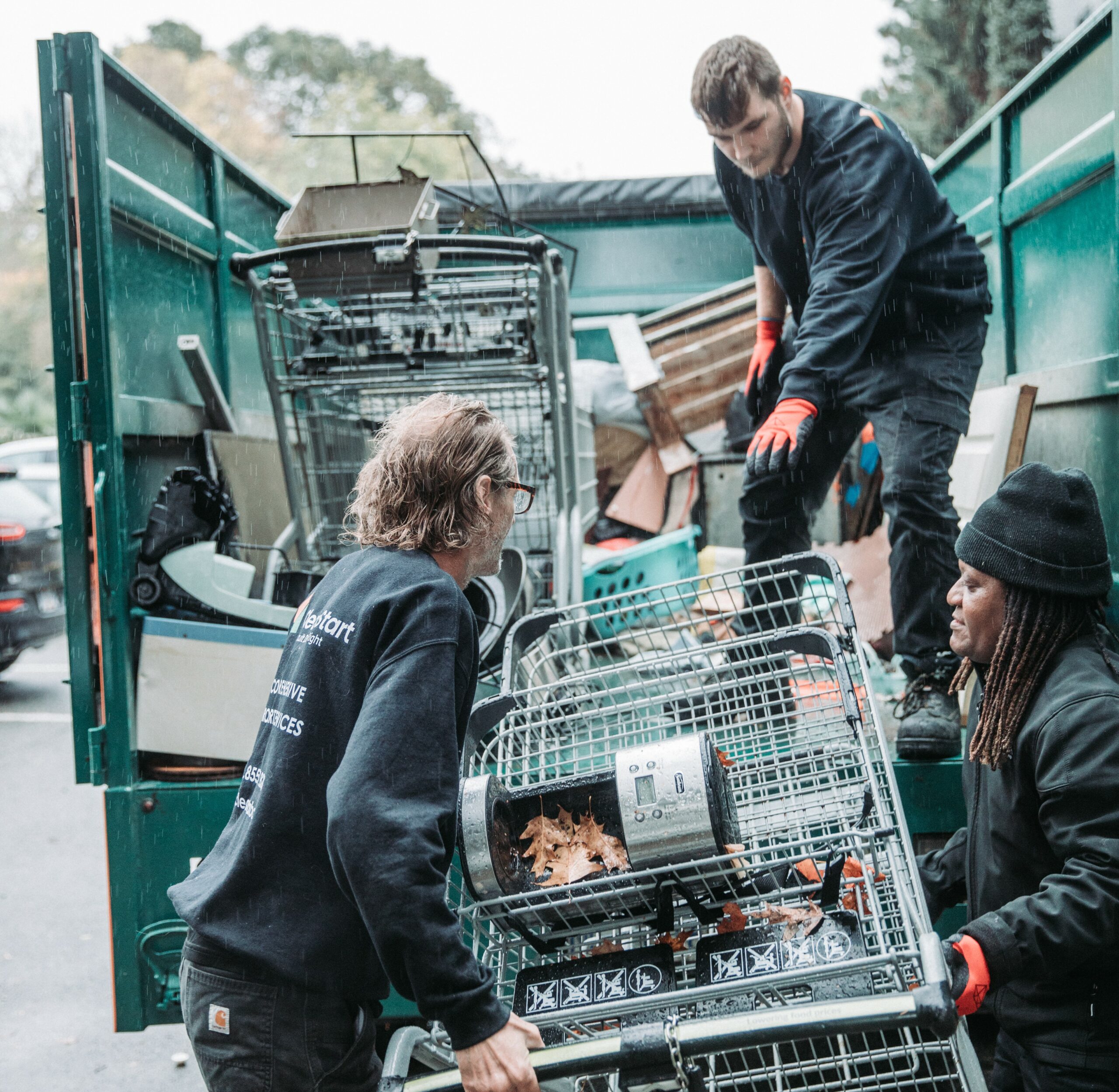 Our friends at Redbins wrote an awesome article on why professional junk removal is important, you can find the full article HERE.
Junk removal can be a real hassle. Not only can it take a lot of time, but the process of sorting items and dealing with moving the materials can be overwhelming. But it doesn't have to be a hassle.
When you hire a reputable junk removal company, you can be sure that the job will be done, and done right. From sorting out your recyclable items to cleaning up before they leave, junk removalists have the training and tools to do it all.
After your junk has been removed professionally, you will feel good that you have more space, a better-looking home or office and that you were able to help the environment.
What is 'junk'?
Many people are hesitant to call in a junk removal company because they are not sure what is classified as 'junk.' Essentially, anything you don't want or use anymore could be considered as junk. Even if the item still works or if it is taking up space in your home or office and you don't need it, consider having it collected.
Far too often, you may find yourself hanging on to things that you should not. Here are some items that you can leave in the hands of a junk removal company:
Furniture
Appliances
Household items
Construction materials
Wood items
Yard waste
Concrete
Reasons to Hire Professional Junk Removalists
There are several good reasons to hire a professional to help you with the junk removal process. These include:
1. Save time
Properly disposing of your junk can be a time-consuming process. Each piece that you are throwing out will need to be examined and put into a special pile. Sorting out the items to determine where everything goes can take up too much valuable time. Often people are too busy to get the job done right. Plus, no one wants to spend their extra time sorting through the junk.
Although there is some cost involved with hiring a professional to do the work, it is worth it. Consider the cost in time and money if you were to do it yourself. If you want to save time but still know that your items are being disposed of or recycled properly, you will need a professional junk removal company.
2. Minimize waste
With a professional junk removalist, your items will get sorted into different piles depending on their destination. From these piles, the professionals can identify the items that need to be recycled appropriately. This helps prevent too much garbage from collecting in landfills. So, not only can you clean up your home, but you are also helping keep the environment safe.
3. Safety
Dealing with old items, particularly heavy ones, can put you at risk for injury. Lifting and carrying heavy items can cause you physical harm. While sorting through debris can put you into contact with hazardous material like asbestos. Hiring a junk removal company to do it for you can help you avoid this danger and prevent a trip to the emergency room.
Professional junk removalists have the right training and equipment to handle all your items safely. They know what to look out for and how to protect themselves and others. When it comes to your junk removal job, it is important to have the right tools for the job.
4. Declutter
If you have many items accumulating on your property, having them removed professionally can help you enjoy your space more. Too often, we keep things that we know we should toss out because it is too much of a hassle to put them in our vehicle and take these items where they need to go.
By hiring a professional junk removalist, you will take back your space without having to deal with the stress of removing the items yourself. Many people find they like their home and feel freer without all the clutter.
Junk removal specialists have just the right vehicle for the job. If you have a home or business decluttering project, you will appreciate the help of a reputable junk removal company.
5. Donations
When you hire a professional junk removal company, any usable items that you don't want are more likely to find their way to someone who can use them. Even if you don't have the time or energy to collect and drop off donatable items, a professional company does. Things like old computers, phones, and more can go to good use in a new home.
If there are items in your home or office that you no longer need or want, a professional junk removal company can help. They understand that dealing with these items can be a hassle. Professionals have the training, tools and expertise to sort and move your materials to the right location.
Many items can be recycled or even donated, which is a win-win for everyone. This reduces the stress on your, frees up your space and is the best solution for the environment. With a professional junk removalist company, you can have the peace of mind knowing that your clutter is gone and that it was handled in the best possible way.
For more information about professional junk removal services, call CleanStart Property Services at 1-855-297-8278 or book a free estimate through our website.